0
Granting access by email domain
If you have a private community, you can give access to your entire organization by email domain. Only users with email addresses in domains that you approve are able to log in or sign up.
Step 1
Go to Admin > Settings. Click Email Domains to expand the section. (Note: If you have a public community, you will not see the Email Domains section.)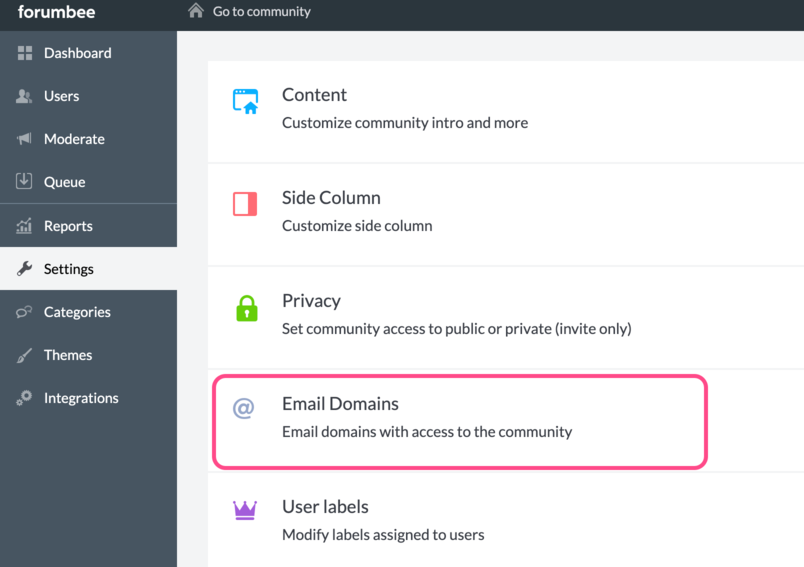 Step 2
Enter the domains, one domain per line. (Do not enter the @ symbol.) Click Save.
Your domains have been added!
Users who visit the community can sign up directly using their email address from an approved domain. They will receive a verification email. After clicking the verification link, they are granted access the community.