0
All Topics view
Overview
The All Topics view provides easy access to the latest activity in your community by bringing together posts from all categories into a single list. If there are private categories, users will only see posts from categories they have access to.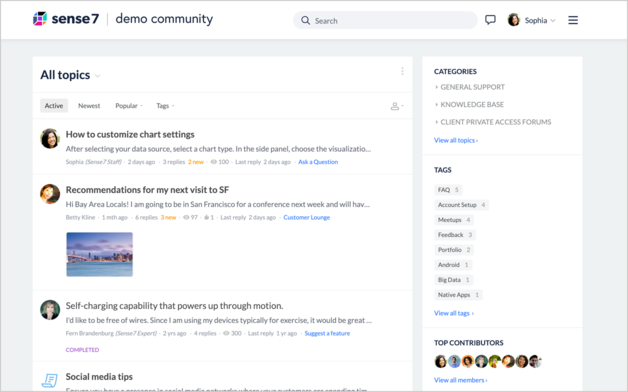 Navigate to All Topics by clicking View all topics under category navigation:
In addition, All Topics can be enabled as the default Home page.
Filtering Options
On the All Topics view there are several navigation and filtering options.
View a category: Navigate to any category you have access to from the menu:
Mark all posts as read or unread: Selecting these options from the All Topics view updates all posts in all categories.

Filtering options: Select one or more filters to find topics of interest.
Show unread: Select to show unread topics and topics with unread replies.
Show followed categories: Select to show posts from categories you are following.
Show followed topics: Select to show topics you are following.

Applying all three filters together is a quick way to focus on new posts in categories and topics that you have followed:

---
How To Enable
To enable the All Topics feature in your community, contact your account manager or support@forumbee.com.